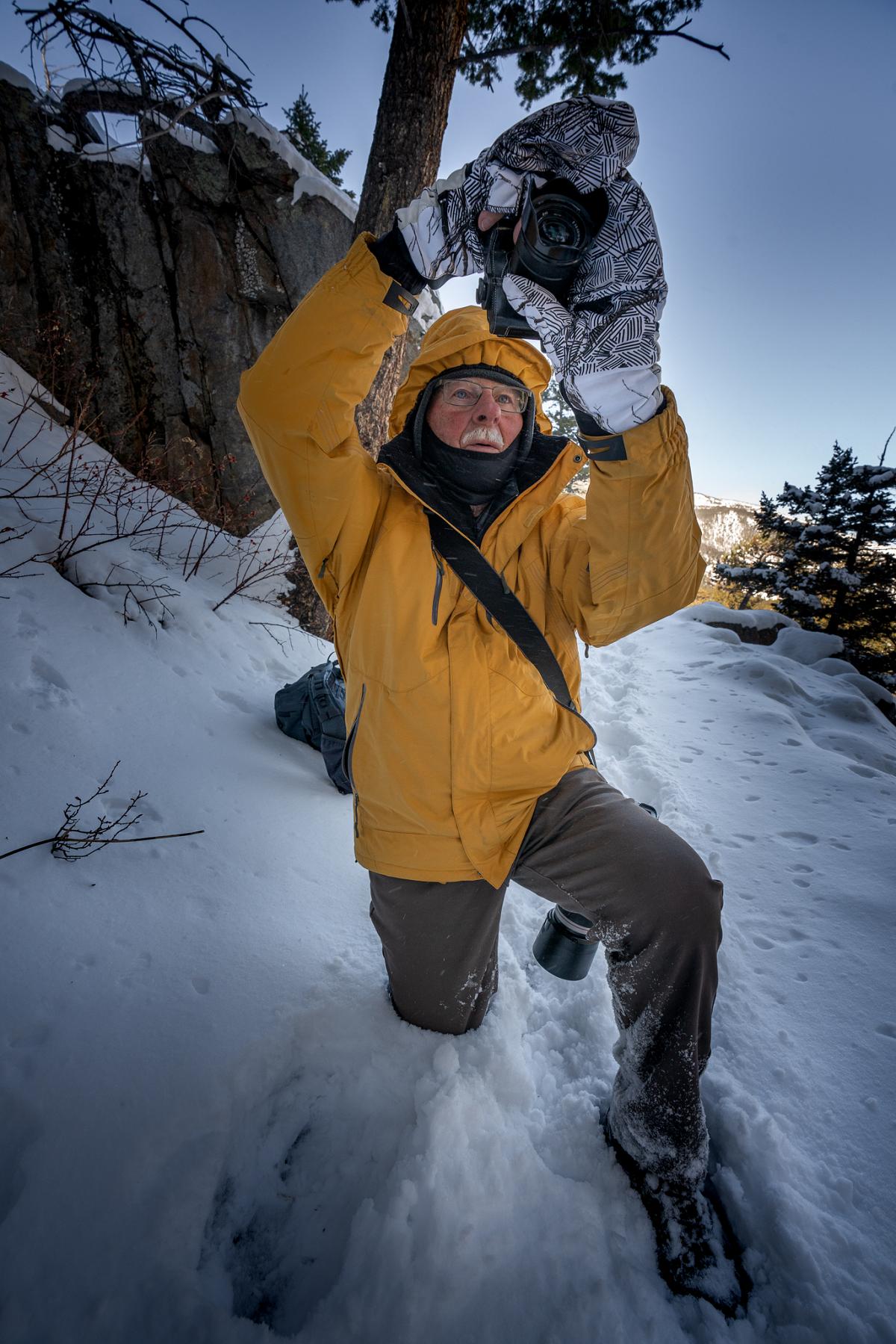 Les Hedquist aka Dad.
Just before the 'shit hit the fan' pandemic wise in early February. I finally got the opportunity (or maybe just made the opportunity) to get out of my winter hibernation, jump on a plane out to Montana with the sole purpose to hang out with my Dad for a few days. What an amazing fews days it was.
In all fairness, winter in the PNW doesn't hold a candle to winter in Montana. I mean in the PNW, some years its hard to even notice a seasonal change between Fall and Spring. That's just not the case in Montana. Winter needs to be spelled with capital letters, cause old man winter isn't messing around in Montana. At least for me, that was one of the great draws to shooting in full on winter mode, and Montana delivered.
Over the last several years, my Dad and I have shared our passions for photography. But often that has been limited to on phone or briefly within family outings. While my focus has largely been more on the Scenic mode and his more on the wildlife mode, the enthusiasm of the shoot we share is on par.
After 3 days, 30+ inches of snowfall, sub 30* temps, about 500+ miles later, nearly every SD card I owned was filled. Witnessing the true beauty of Montana in winter and all it brings was simply a magical experience and spending that time with my Dad was truly special.
From Sun up to Sun down we traveled around SE Montana and Wyoming chasing the light, the wildlife and everything in-between. The Wildlife was incredible; Mountain Goats, Moose, Eagles, Buffalo, Deer, Elk, Wolves and more. More than once we found ourselves eye to eye with animals at uncomfortably close distances. In fact, as were letting a herd of Buffalo cross the road in the Lamar Valley, a mother buffalo and her offspring decided to make a right turn down the road directly toward us, to the point I called uncle and jumped back into the truck! I could have spent another 3 weeks,or even 3 years more...I look forward to heading back next winter if not sooner. 
My Dad might be the youngest 78yr old I've every known. He's fit, works out constantly. Has one of the largest social life I've seen and generally acts, walk, talks and does things men half his age. However as I write this, my Dad is preparing to undergo a very serious surgical procedure tomorrow morning. This is within the everything happening around the Coronavirus as well. I know he's in excellent hands with his doctors team, but hard not to worry regardless.
Lastly, I just want to thank my Dad for being able to see the forest thru the trees as it relates to me and all the unbelievable amount of grief I must have put him through over the years as a parent, guardian and father. Big Hug.